Calling all Graduate Students! Are you writing on your own this summer? Come join the Graduate Student Writing Café. Each Wednesday from 9:00am-12:00pm, the Study Lounge (317A) in the Harriet Irving Library Research Commons will be reserved for graduate students to work on their independent writing projects.
Use this scheduled time each week to engage with other writers, stay focused, increase your productivity, and help hold yourself and your fellow graduate students accountable for getting your writing done!
Starting Wednesday July 13th, come write! Not only will you have peer support, but you will be provided with coffee and a treat to fuel your mind
This is also a great opportunity to explore the new Harriet Irving Library Research Commons and find your favourite writing location in the library. We welcome feedback and ideas for helping support our graduate students!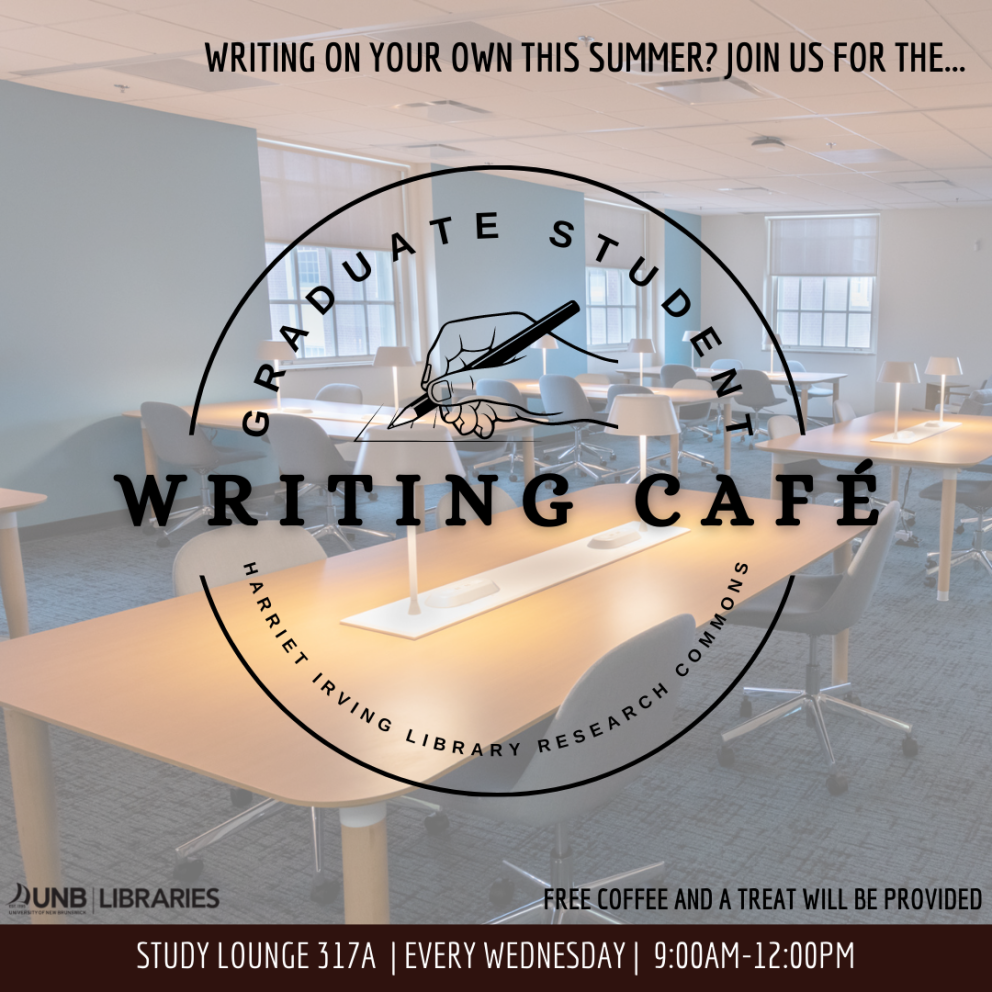 We hope to see you there!