The second node in UNB's makerspace ecosystem (see UNB Makerspace), the Fabrication Lab at the Harriet Irving Library Research Commons provides tools and fosters community for engaging in hands-on learning and making activities. Whether incorporating material representations into a class project, developing a prototype for a business, printing promotional materials for an event, or sewing a patch onto your favourite jean jacket, ours is an inclusive, versatile space open to people at all skill levels. 
Technologies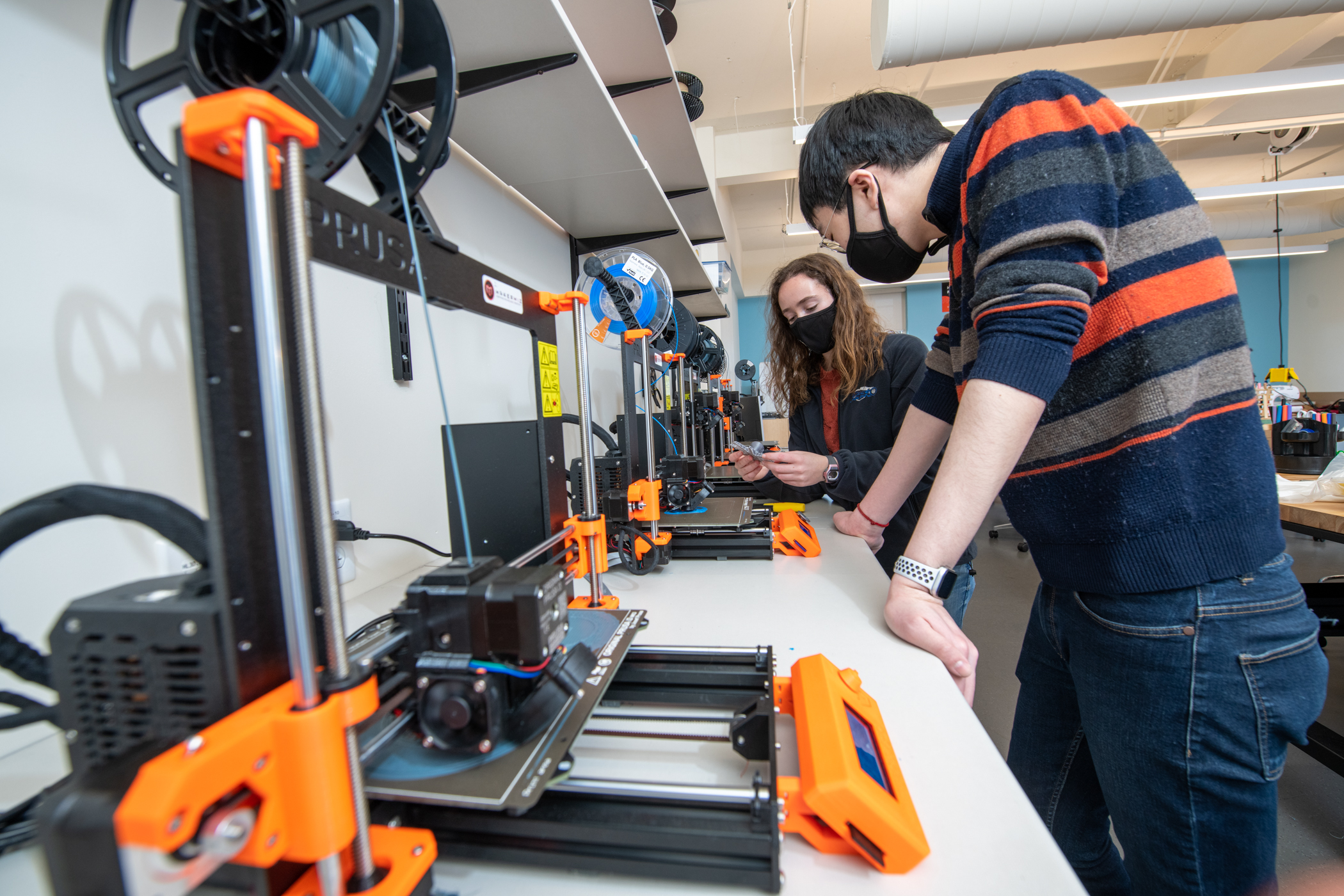 Equipment
6 Original Prusa I3 MK3S+ 3D printers
1 Einscan SE 3D Scanner
1 Document Scanner
1 Cricut Maker
1 Button Maker
1 Brother CS6000i Sewing Machine
1 Ryobi Rotari Tool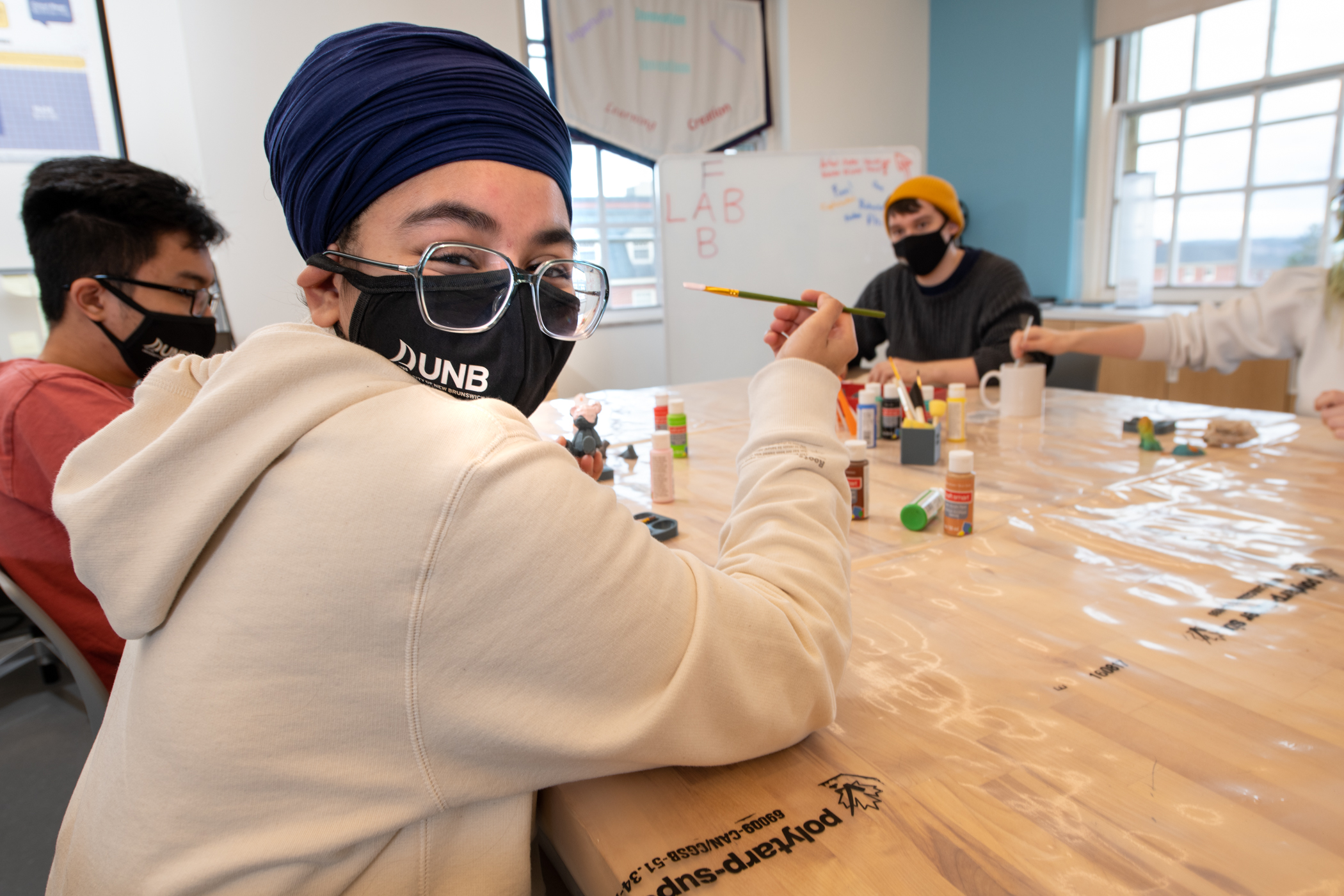 Hours of Operation
The UNB RC Fabrication Lab is open for UNB members from:
Monday-Thursday 2:00 pm - 8:00 pm
Friday-Sunday 1:00 pm - 5:00 pm
Fabrication Lab Policies
Please familiarize yourself with our policies and expectations.