An ideal space for collaborations and presentations where a large canvas comes in handy: design and data visualization, theses defences, virtual exhibits and screenings, town halls, and more. 
Image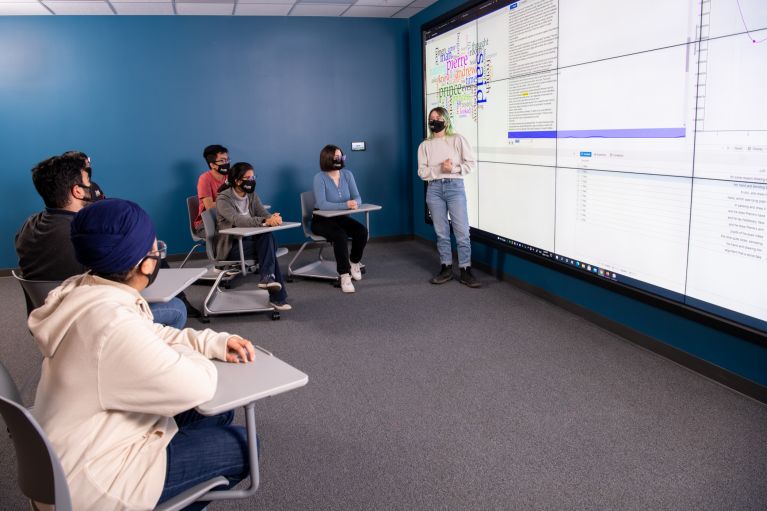 The data visualization wall consists of a 3 X 5 grid of  55" 1080p Planar monitors producing a 9600 X 3240 pixels (33 megapixels) display.  The "Wizard behind the curtain" here is a Dell Precision 7820 Xeon CPU with 64 GB RAM, running an NVIDIA Quadro RTX video card. The wall acts as a mamoth extendable dual monitor Windows PC ideal for visualizing and manipulating high resolution data and images.  The full screen touch overlay enables direct interactivity with the display.
Users are also able to connect up to two laptops to the board for videoconferencing and other needs.
We welcome ideas you might have for testing the data visualization lab's technologies and capabilities this fall.