Currently no Student Assistant positions are available. Most hiring occurs from mid-August to mid-September and in early May. Applications can be added to the application bank at any time, as vacancies are unpredictable. Apply online below.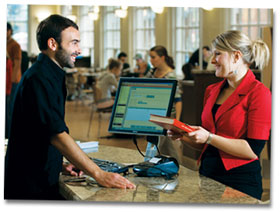 Student Assistants are an invaluable part of the UNB Libraries team and are hired in a variety of capacities.
 Library Student Assistant position details.
Fall/Winter term positions will not exceed 10 hours/week. Day, evening or weekend shifts are all a possibility depending on your academic schedule and the library department with which you are associated.
Summer positions may be full-time or part-time.
Fredericton and Saint John
To apply to UNB Libraries, please complete the online application and upload your resume and cover letter.
Thank you for your interest in working at UNB Libraries.
Speak with Staff at one of our Service Desks, if you have any questions.