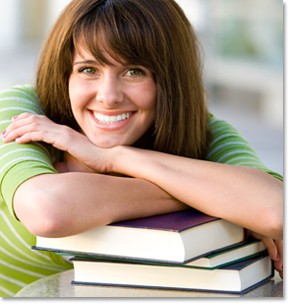 UNB Libraries offer extensive services for the benefit of our graduate students.
UNB Libraries provide a rich collection that supports in depth study and research across the disciplines. The collection includes 1.3 million print volumes, 400,000 e-books, 37,000 electronic and print journals, 3 million microforms, over 200,000 government documents, 50,000 maps, a number of specialized data sets, and more. UNB Libraries also hold a collection of rare books, manuscripts, the University Archives, and a number of other special collections.
We can help you develop research strategies, direct you to the best search tools, and support your use of the library's resources. Your liaison librarian is available for research consultation by phone, email, or face-to-face.
As a graduate student, you will inevitably find yourself using materials governed by copyright laws. You should take the time to think about how copyright applies to you in the context of academic writing and publishing.

Study and Computing Space

Each of our libraries offers quiet study space and bookable group study rooms. Computers are available in each library with access to the student network applications.
The HIL offers 30 graduate study carrels to full-time graduate students: 1 study carrel is bookable for one week (no fee) and 29 study carrels are private (fees apply) for one term or one academic year.
Lockers are available to rent in the HIL for a one-year term.
Graduate students involved in teaching assistantships will find resources on our Faculty Support page that provide information about class instruction, teaching facilities, copyright, course reserves and more to support your teaching.
Document Delivery and Interlibrary Loans supplement library resources held by UNB by obtaining material located elsewhere. Details regarding the service and access to the request form are provided.
If you have a disability that limits your use of campus libraries or library resources, we invite you to contact any library staff member. We will be happy to help!
Properly documenting and organizing references is a critical part of academic research and writing. Zotero is a web-based bibliographic database manager that allows you to create a database of references that can be organized, searched, and used to automatically construct bibliographies and reading lists.
The Canadian University Reciprocal Borrowing Agreement (CURBA) makes it possible for you to borrow library materials from participating university and college libraries across Canada.
Each department or faculty at UNB has a liaison library who can address your research questions by phone, email, or face-to-face.
Electronic Theses & Dissertations (ETD) is a four-step process that the University of New Brunswick provides to graduate students.
You can find help to improve all aspects of your academic writing from the UNB Writing Centres located on the Fredericton and Saint John campuses.
For more information or to book an appointment on the Fredericton campus, visit the website for the UNBF Writing & Study Skills Centre.
Appointments for the Writing Centre on the Saint John campus may be booked online.  Please visit the Writing Centre website for more information.