About the guide
This guide provides links to resources for Math & Stats students and is designed to make navigation quick and efficient.  Quality navigation is critical! It does save you time and effort. If you need help finding information or would like to suggest resources that need to be included in this guide, please contact one of the librarians listed on the side.
---
Off-campus access to library electronic resources: use UNB proxy server or UNB VPN Client
Off-campus access to Google Scholar: use the link or go to Google Scholar and follow the steps below:
click the three lines in the top left corner
click Settings
click Library Links
Search for 'University of New Brunswick', check the box next to the results, and save your settings.
---
Information sources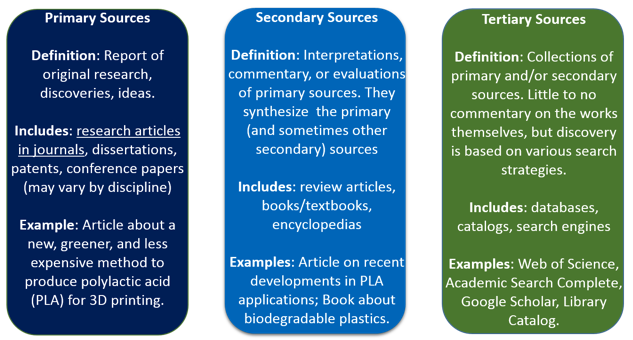 The primary sources are where original research is reported. A primary source gives you direct access to the subject of your research. Over time, this information makes its way into secondary sources, while the tertiary sources are the resources used to search for primary and secondary sources. Primary sources are more credible as evidence, however, good research practice is to use both primary and secondary sources. 
---