Why Use This Guide?
This guide seeks to provide a sample of the wide variety of materials relating to religion in The Loyalist Collection at UNB Libraries, with an overview of what they contain and how to search them. Though the study of Loyalists is the primary focus of the collection, the selected materials transcend beyond the American Revolution to provide an overview of religious life in the periods ranging from the seventeenth to nineteenth centuries in the British Atlantic world. With geographic coverage spanning present-day eastern Canada and the United States, England, and the West Indies, the sources provide a firsthand view of the religious climate of the time.
Types of Materials:  Primary and Secondary
Primary materials are sources usually created at the time of an event and involve first-hand accounts of historical events without secondary analysis or interpretation.  These include private journals, diaries and letters; Reverends' papers; church records, such as account books, meeting minutes, and annual reports; and government records, to name a few. Secondary resources offer an analysis, description, or interpretation of a primary resource; and often provide the historical context.  So if a diary were the primary resource, the secondary resource could be an article explaining the significance and context of the diary; or if personal letter during the American Revolution were the primary resource, the secondary resource could be a book or encyclopedia article about the American Revolution.  These sources provide insight into denominations including Anglicans, Baptists, Catholics, Evangelists, Methodists, Presbyterians, and Quakers. Within these sources researchers will find topics such as Blacks, church and state interactions, church records, clergy reserves, dissenters, education, Indigenous Peoples, and religious movements.
Accompanying reference sources, books, and external resources have been selected to compliment the aforementioned primary materials.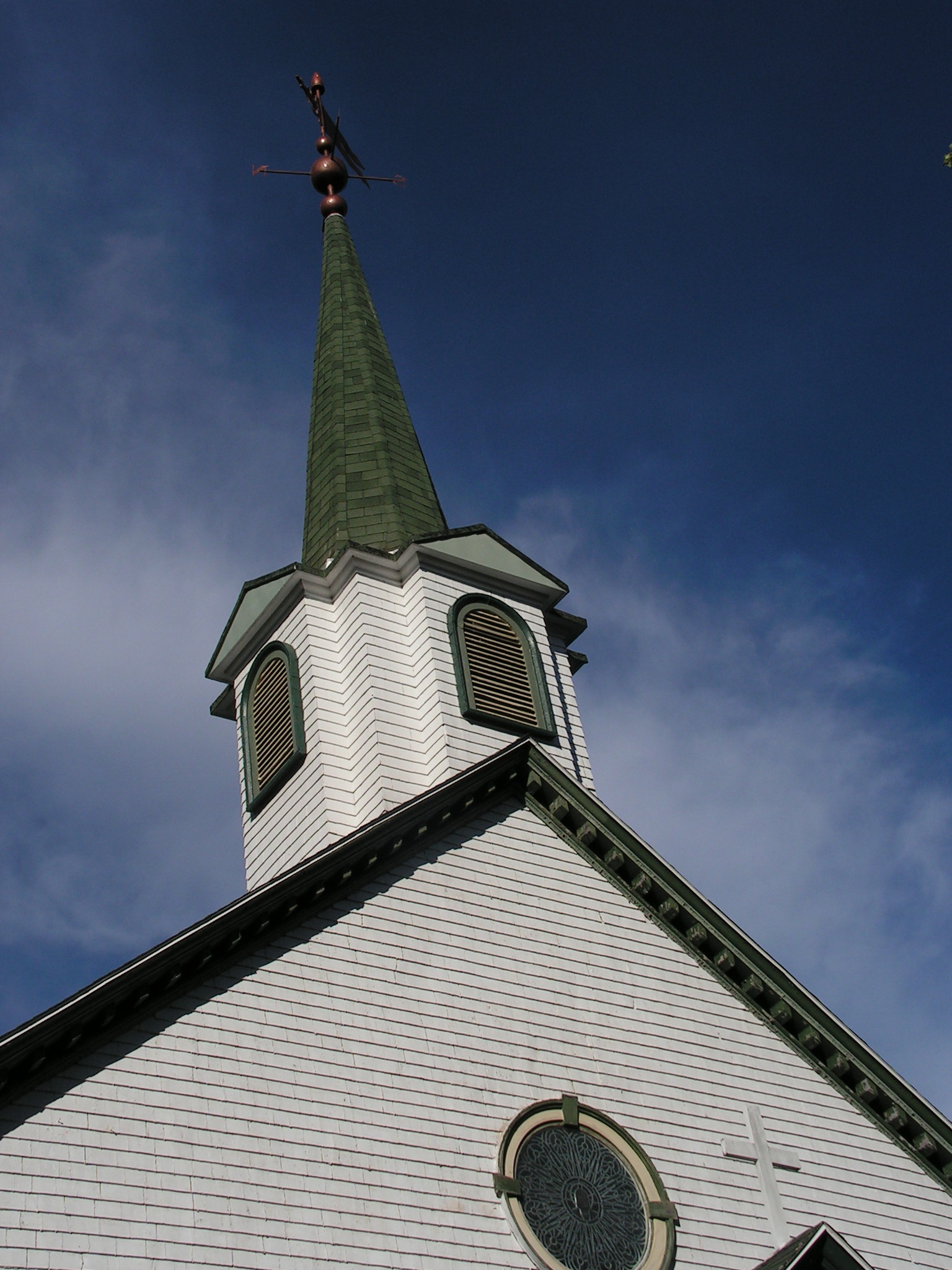 Christ Church, Dartmouth, Nova Scotia.(UNB Libraries)