Finding credible, scholarly sources
For this assignment your information need is finding out more about a specific challenge with the Canadian health care system. Your assignment details tell you to find credible sources, including a mix of peer reviewed research articles and credible web or text-based sources. 
 Reminders:
Not all the information you need will be publicly available - think about hospital statistics/reports and the need to ensure patient privacy and confidentiality. 
Not everything will have recent stats/data about it - try to find the most recent data available, but know some may be from 5-10 years ago, and that's okay.
---
Data, statistics, and reports - credible web sources
Creative googling
Try searching on your topic in Google adding words like - statistics, data, report, CIHI, Statcan - to your topic, sometimes one word brings back totally different results
Weed out the results that are news articles, or otherwise don't meet your "credible & scholarly" criteria - likely need to click into it to identify what it is. 

News articles can be a useful place to start with your research though, and can often point to recent surveys or reports, which you can then look up as the source to use.
---
Databases for credible, peer reviewed research articles & statistics
Here are a few database search tips to find relevant information on your topics:
Look in more than one database -many of your topics are researched by different disciplines, like psychology, social work, gerontology, and even business. Consider searching in the health databases but also one of the other subject specific databases listed for another perspective.
Finding Canada-specific information can be challenging - try adding Canad* as a keyword, and limiting your keywords to only search in the title or abstract of the records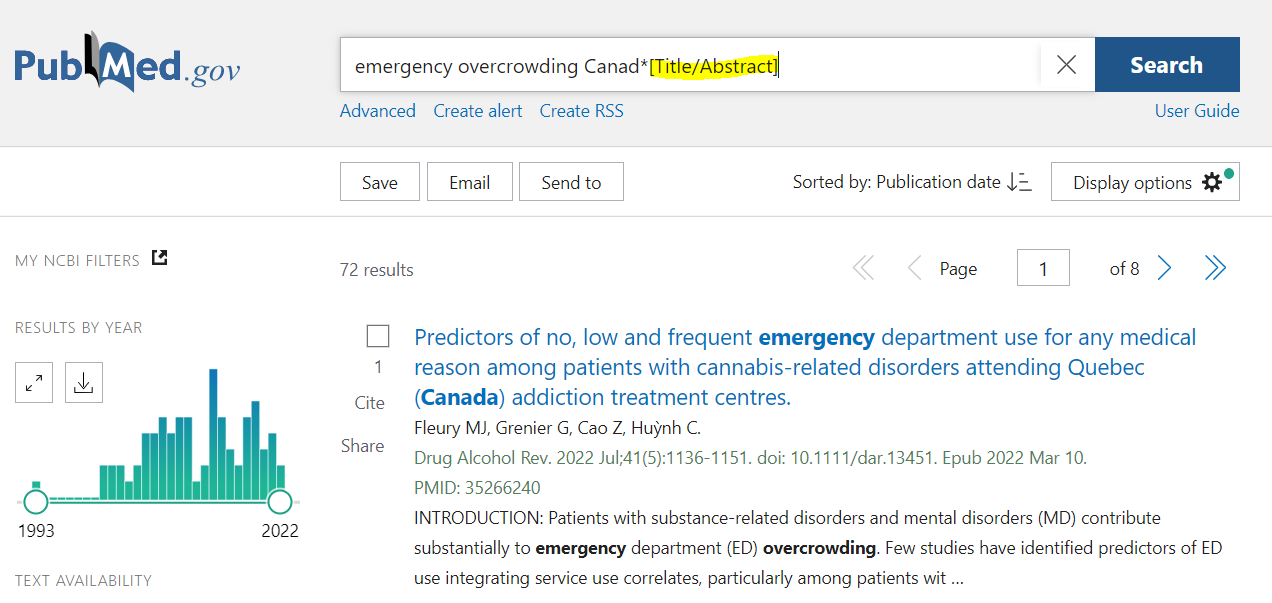 Watch this video by Richelle Witherspoon (nursing librarian in Fredericton) for more tips on searching for Canadian-specific articles
---
How can I tell if I found a peer-reviewed research article?
Most articles you find in a database are published in a peer-reviewed journal, but not all articles have been peer-reviewed
You want to look for articles that have headings like, Methods, Results, Discussion, and are more than 1-2 pages in length. These are describing research, and have gone through the peer review process.
One tool you can use is Ulrichsweb. Use this to search for the journal title and if the title is there, look for this icon  which indicates the journal is refereed (aka peer reviewed). You can also visit the journal's homepage and look for their About, Editorial, Author, Publication pages for wording that indicates the journal has a peer review process.
 Note: Not everything published in a peer review journal has gone through the peer review process. Journals regularly publish editorials, book reviews, commentaries, etc. (usually only a few pages in length which can be a good indication that your "article" hasn't been peer reviewed and isn't the type of article you should use). Consult your instructor or librarian if you're still unsure after checking whether your article has been peer reviewed.
Here's a video that explains what the peer-review process is, and how to find these types of articles:
USC Libraries. (2020, July 29). Identify a peer review article. 2:45mins https://www.youtube.com/watch?v=SnI9pyW89dY