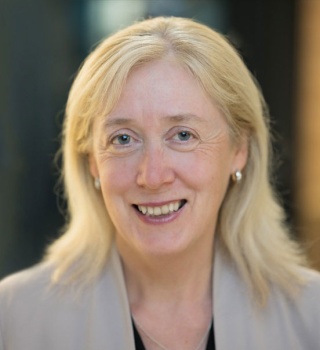 Welcome on behalf of the UNB Libraries team! We are here to support your studies at libraries on our Fredericton and Saint John campuses. Please see our complete hours for specific opening times.
We know that many of you are new to UNB this term, or not yet familiar with all that your libraries have to offer. Please drop in and check us out!
You may be wondering how to organize your time between classes, or where to grab a coffee, where to study with other people, where to study on your own, or maybe where can you find the information you need for your paper? The Libraries are the answer to lots of your questions about campus life. Have a look at our FAQs.
It can be a bit perplexing to get started with your library research so don't be shy about asking us your questions in person or using our Ask Us live chat service.
Our online Research Guides are designed to help you make your way through our extensive resources to find what you need for your assignment and each of them identifies a librarian who can help you.
Anyone on the Fredericton campus should find their way to the Harriet Irving Research Commons.  I promise you'll be impressed with what is available to you!
With all best wishes,
Lesley
You are welcome in any of our Libraries at UNB.
The main library on the Fredericton campus is the Harriet Irving Library in the middle of campus. It's a large building, with a variety of spaces and services for students from all Faculties. It offers the most extensive research services and the longest hours on the Fredericton campus.
The library on the Saint John campus is called the Hans W. Klohn Commons, and you see it on your left when you enter campus.
The Science and Forestry Library is in the IUC Complex on the Fredericton campus.
The Engineering & Computer Science Library is in Head Hall on the Fredericton campus.
All our libraries have places for you to study on your own, to share study tables with other people, or to book a group study room. The Libraries are a great place to find information and to get research help. That's just the beginning – have a look at our website to see what else is offered to you at each of our locations.
Our Ask Us service is a great place to start.  All of our libraries have welcome desks where the staff can either answer your question or point you in the right direction.
Our Research Guides all identify the librarian or librarians who have expertise in that particular area or subject, and all of them meet with students.  If your question is specific to a particular area of study, a Research Guide can be a great way to get started if you have a general idea of the subject area.
A librarian may be aligned with some of your courses. They may be teaching a session or two, and even assigning you work.  Feel free to send them a message or to set up a meeting with them.
The UNB mask policy permits masks to be removed when you are seated in a library. You'll need to keep it on if you are attending a class in the library.
Most of our spaces are open for you to walk in and make yourself comfortable, but we do have bookable Group Study Rooms.
Yes, absolutely! The libraries have zones for quiet study together and for silent study alone. If you'd like to work less quietly with a group, just book a group study room.
Not at all! Lots of people use the library by themselves and we have hundreds of seats that are individual – not at a shared table. The libraries are great places to be on your own but not by yourself. Hope that makes sense!
Our UNB Libraries Research Guides provide a great launching point for a search for materials and will connect you to librarians who can meet with you online or in-person to help find what you need. Our Getting Started Guide can help you learn to use library resources, and Library research help is available in person at Research Help Desks and online via Ask Us.
Don't be shy about reaching out!
You are welcome to access the stacks to retrieve items yourself or to request items through our online catalogue to pick-up at the main service desk of the item's location. Follow the steps below if you wish to request books in advance for pick-up:
Search for the items you need
Select the Request Item button, and your pickup location (for users unable to retrieve from a designated library location, please put your address in the Notes Field, and items will be mailed to you)
Once your items are ready, you will receive an email notification.
Please return books and other items via the book drops on each campus. If you are unable to return items via the book drop, contact us:
Fines and fees apply for overdue, lost, or damaged items. For more information, please see our Borrowing Policy.
Laptops, chargers, and other equipment are available to borrow. Just ask at a library service desk.
Yes, anyone with UNB login credentials can login to a computer in the libraries.
Instructors may place physical (print) materials or electronic copies on Course Reserve at the library for the students in their courses. Login to your UNB Reserves to see materials available for your courses. Print Reserves will be available at for you to borrow at the front desk of the Library. Make sure you take note of which library!
Help is only an email or chat message away with our Ask Us! service. If you have suggestions about improving library use this term, please send them to askus@unb.ca.