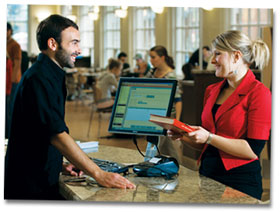 Library Student Assistant position details.
Positions will not exceed 10 hours/week. Day, evening or weekend shifts are all a possibility depending on your academic schedule.
Fredericton and Saint John
To apply to UNB Libraries, please complete the online application and upload your resume, cover letter, and class schedule.
Thank you for your interest in working at UNB Libraries.