About Eileen Wallace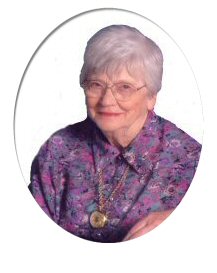 After several years of service as a librarian in Ontario, Eileen Wallace joined the staff of the New Brunswick Teachers' College in 1955 as librarian and instructor in Library Science. In 1973 she was appointed a professor of Children's Literature and Library Science in the Faculty of Education at UNB Fredericton. During 1973-74 she also served as head of the Education Resource Centre. She retired in 1989.
Born at Maplewood, York County, she is a graduate of Fredericton High School, the University of New Brunswick with a B.A. (First-class Honours: French and Mathematics) and the University of Toronto with a BLS. Later she earned an AMLS from the University of Michigan (Ann Arbor) and a Diploma in French from the Sorbonne. Her collection of over 2000 books forms the nucleus of the Eileen Wallace Children's Literature Collection which now consists of over 17,000 books and microfiche. The Collection is housed on the 4th Floor of the Harriet Irving Library.